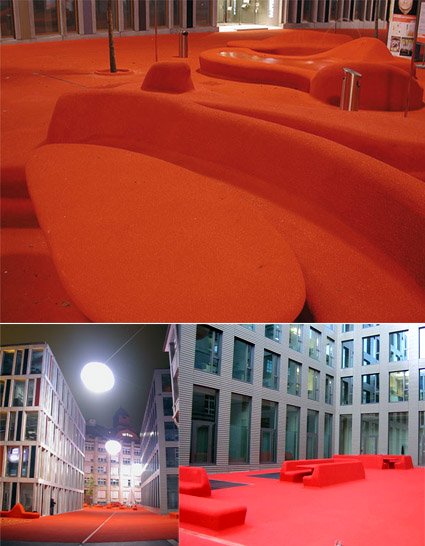 Wow, count me impressed!
This is an outdoor space, in the center of St Gallen in Switzerland. Known as the Stadtlounge (City Lounge), it's a massive bold move to put furniture and all right amidst all the buildings. Born of a design competition in 2005 to create a "living room area" in the financial district, this red carpet treatment flows all around, even onto some fake cars on the street.
Amazing, and I wish where I live they have the audacity to liven up a place like this!