We've all become quite acquainted with the Nigerian scammers – attempting to cheat naive people into wiring money over to some dubious overseas account in exchange for the hope of some grand sum of inheritance, business, etc.
But this "Mr. Robert Dutu" gotta be one of those with (at least the appearance of) some honesty – even while he attempts to scam: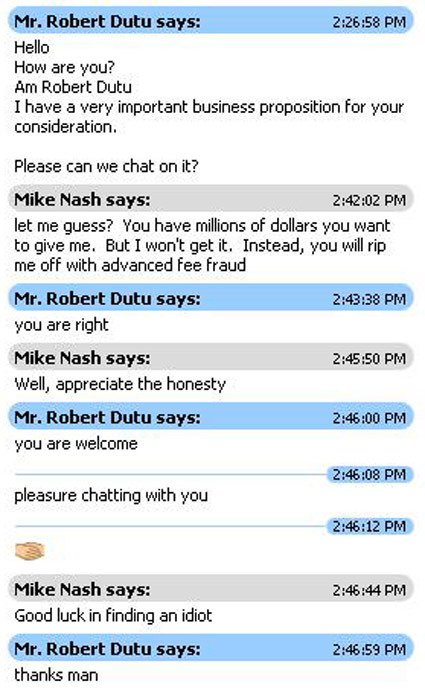 This is just a part of the conversation -check out  the full transcript: it includes gems such as
Mr. Robert Dutu says: and i know my God will forgive because i pray to him to replenish the pockets of my clients with double of whatever they loss
It's quite funny to see the intelligent conversation even as Mr Dutu still attempts to get Mike to wire money over, despite knowing that he's not a most-likely prey. Can we say, professionalism?