As the world becomes more connected through the tubes of the Internet, we're certainly also seeing more and more graduation shows moved outline (or at least, duplicated somewhat) so that the results of the students toil can be shared across the world.
Here are some of the works from Central St. Martins, hosted on Flickr here; meanwhile I've picked up some that I thought were interesting:
Slow Down Fast Food – by Pearl Chung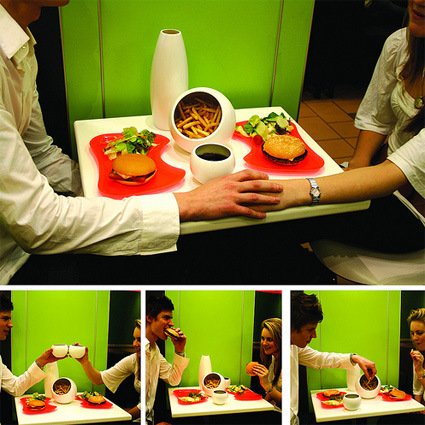 Slow Down Fast Food explores how different food containers can pare down the original 'fast' intent of the fast food into a more gradual, spread-out ritual of food consumption:
In Slow Food culture, apart from the quality of food, it is important that whether people really enjoy what they are eating and whether they can find the pleasure from it. Therefore, if people really enjoy the process of food consumption, no matter what kind of food it is, all kinds of food can actually be Slow Food. I initiated a task to design a set of products to encourage people enjoy their Fast Food consumption and to have more sitting down occassion with the others while eating Fast Food.
Please Keep my Secrets – by Mayuko Sakisaka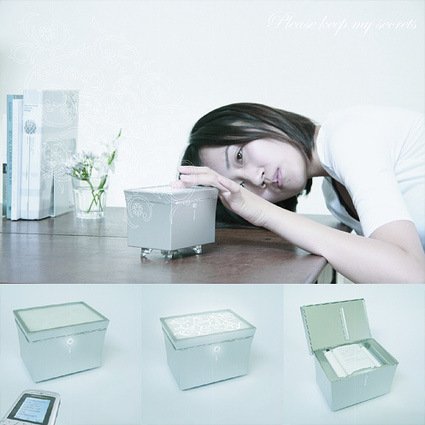 Meanwhile, Please Keep my Secrets explores the evolution of communication between significant halves, and steps up to restore a bit of nostalgia and tangibility in the SMS-era:
Letters offer a more poetic and romantic medium than emails or texts. I feel that this is the vanishing quality of the communication in the digital age. I initiated a task to design an electric devise to transfer the potential of this older communication tool to the text message. Fundamental concept is to see how a mobile message from a boyfriend can be kept in physical object in more emotional way.
The Cult of Design – by Lee Yunn Si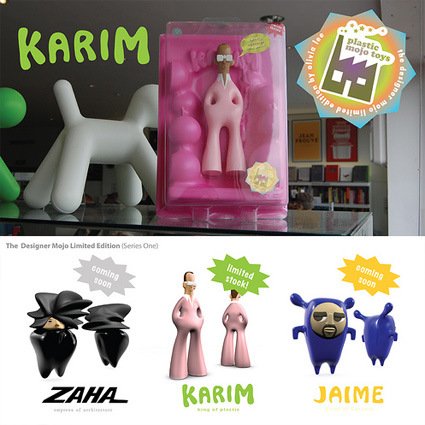 This is a much more whimsical and playful approach to the whole thing about design superstars – they're so super, the very image of them are now design collectibles:
Where consumption is the new religion, this project explores the growing worship of Design and seeks to stimulate discussion of this contemporary phenomenon. So, if you find yourself coveting these limited edition designer toys, ask yourself why.